We constantly work in achieving the highest standards in Our website design & Development process.
Our Web Design & Development Process
Split into 8 intricate phases, our process is devoted to every stage of crafting a high-quality, high-conversion website. Our web design process is designed to ensure every member of our team understands each client's unique needs.
Each project we work on follows a strict chronological set of repeat processes. We've found that no matter how diverse the project, they usually share around 80% of the same steps in the creation process. So if you're wondering how we manage to do it, here's our website building process and how it can help your business.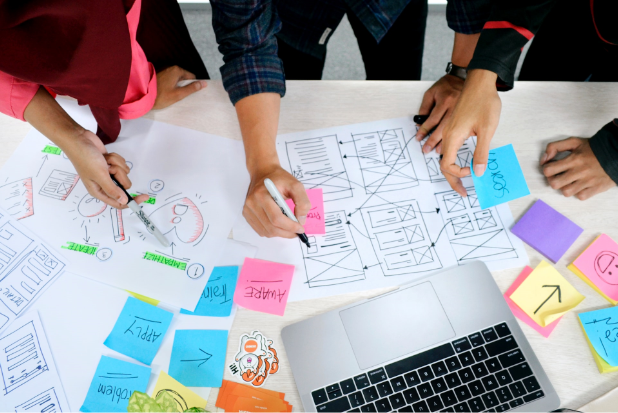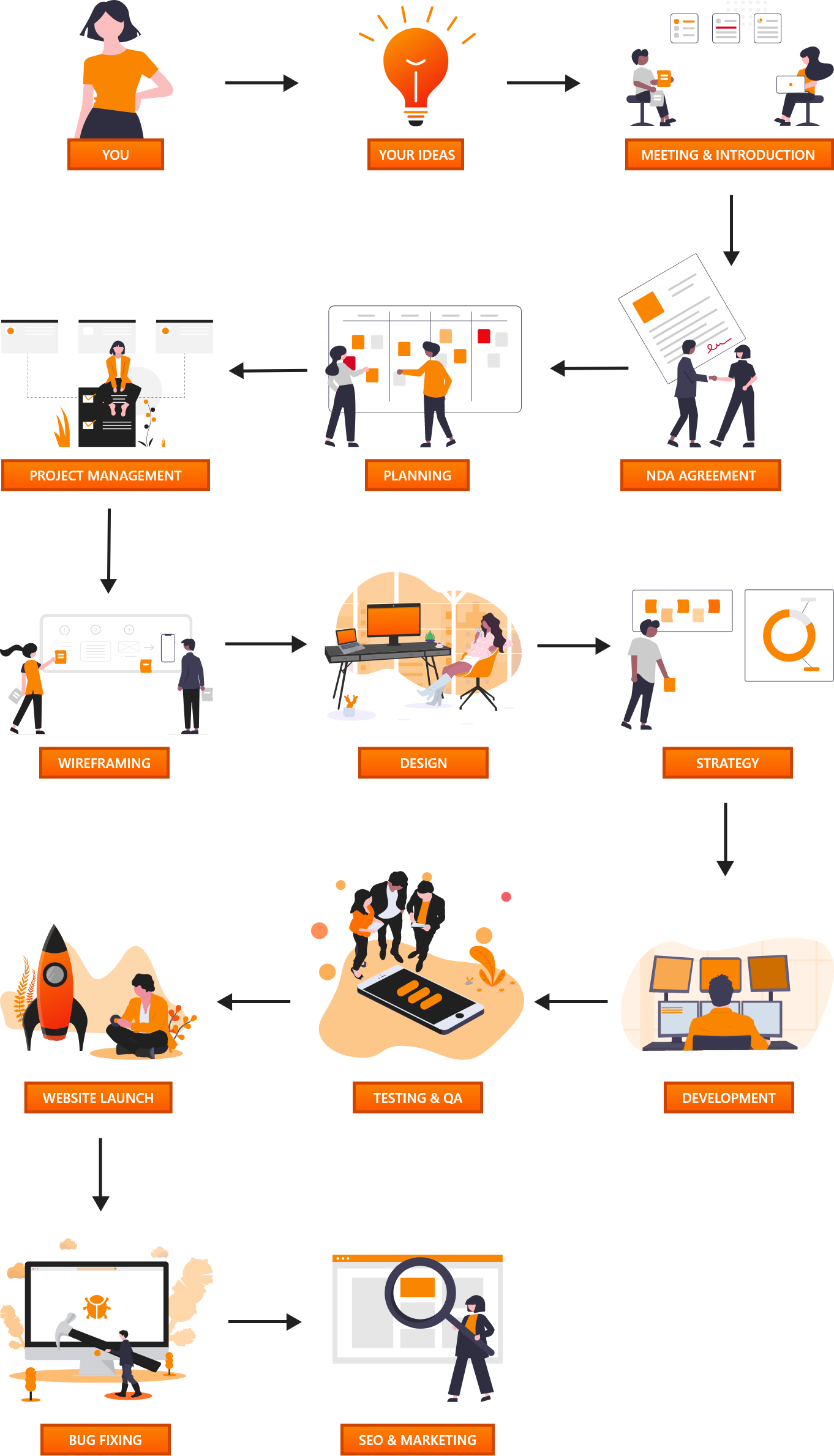 Webtown.ie Web Design Ireland
We are an experienced and passionate team of professionals that live and breathe web design and development, logo design and SEO. All our services are offered in-house and are integrated to exceed your business requirements. We are pioneer in presenting genuine & inventive web design, web development and search engine optimization solutions in slicing, adaptation, assimilation and customization services.

EXPERIENCE
Designing websites have been our bread and butter since 2004, and we've been pushing web design boundaries ever since.

1 to 1 Support
We didn't reinvent the wheel. We simply focus on winning one customer at a time. Creating a culture of integrity and accountability

Track RECORD
After 17 years and thousands of web design and development projects, we are proud of our reputation for client service and success.